2021 CJC-F ROUNDTABLE DISCUSSION
To ring in the new year, CJC Forensics recently held its inaugural Roundtable Discussion. The aim of the Discussion was for each sub-project to share the various events and publication works undertaken, provide an opportunity for cross-project learning for our own members and to update our members on upcoming events.

The event started off with a warm welcome by our advisor, Associate Professor Stella Tan. We are extremely grateful to have Prof Stella with us on the New Year's Saturday morning!



Initiation sharing
After Professor Stella Tan gave her opening address, Nicole Teo of the Initiation project kickstarted the sharing sessions. Nicole gave a brief overview of the forensic process in a criminal trial before detailing three important areas of forensics: (1) DNA; (2) fingerprinting; and (3) blood spatter.



Over the last few months, Initiation conducted interviews with various legal counsel and forensics experts such as Professor Eugene Lee, Ms Lim Chin Chin, and Mr Sunil Sudheesan. After her presentation, each member of Initiation was invited to share their takeaways from the interview. Indeed, one of the more important takeaways is perhaps how each member of a particular field shares different opinions on the same issue; it is thus important to canvass all opinions so as to obtain a broad picture without being biased.

Following the sharing by Initiation, members were then split into breakout rooms to attend the sharings by the Forensic Psychology and Drugs projects.


Forensic Psychology sharing
Headed by George Teo (Year 3 Psychology), members were introduced to the three main types of forensic psychology, namely forensic investigative psychology, legal courtroom psychology and forensic clinical psychology. Having conducted interviews with Dr Majeed Khader (Chief Psychologist, MHA) and Dr Julia Lam (Consultant Forensic Psychologist and founder of Forensic Psych Services), George shared some of the key takeaways, such as the importance of DNA profiling in apprehending offenders and improving rehabilitation programmes. George further outlined the four main approaches when it comes to DNA profiling: (1) the CLIP approach; (2) FBI approach; (3) investigative approach; and (4) clinical approach. It is noteworthy that the CLIP approach was pioneered by Dr Khader himself!



Members were introduced to the use of forensic psychology in almost every step of the trial process, from pre-trial assessment to witness examination and finally, in sentencing considerations. However, the presentation was not merely one-sided; there were various activities that were designed to engage all participants. One such activity was the DNA profiling activity, where members were given nine different scenarios and asked to match the scenarios that were related! On the whole, forensic psychology is an integral part of the criminal legal process and its significance should not be underestimated.

Drugs sharing
The drugs sharing was covered by Mitchell Leon (Year 4 Law). Mitchell began by sharing about several drug laws, including consumption (s 8(a) Misuse of Drugs Act ("MDA") and possession (s 8(b) MDA). He also explained the difference between trafficking (s 5 MDA) and importation (s 7 MDA). Put simply, trafficking refers to the local supply of drugs while importation refers to foreign supply of drugs entering Singapore.

Following a short Kahoot! quiz, Mitchell delved into the history of drug laws and explained how it could have formed the basis of the divide between the Western liberal view and the more conservative Asian view. Indeed, while the Westerners did not experience the full ill effects of extensive drug use, Asians were subject to more suffering and poverty as a result of drug consumption.



Finally, Mitchell shared that the UN has recently re-classified cannabis as a less harmful drug under the 1961 Single Convention on Narcotic Drugs. While Law Minister K Shanmugam has claimed that the decision was fueled by studies conducted by profit-driven companies, it was noted that the Minister's view may be a reflection of the history of colonialism in Singapore, where Chinese coolies were given opium and severely underpaid. However, rather than dismissing either view too quickly, it is important to understand each view's historical, economic, and political background, as opposed to the merely the legal and scientific implications of drug use.

Introduction to Chinese criminal law
Following the sharing by the various projects, the members reconvened for an introduction to Chinese criminal law. The sharing was conducted by Wu Yue, a law graduate from China who is currently pursuing a Masters in NUS Forensic Science Programme. It was our privilege to invite her to introduce the Chinese criminal law to our members. We were introduced to the aims of the criminal justice system, the court system, the elements of an offence, and the use of forensic science in Chinese criminal law.



China has its own equivalent of Singapore's Penal Code ("PC"), the Criminal Law of the People's Republic of China (loosely referred to during the presentation as the China Criminal Code ("CCC")). There are two main aims of the criminal justice system: (1) punishing the wrongdoer; and (2) protecting society. Wu Yue further brought members through the three key principles underpinning the criminal justice system, namely, legality, equality and suitability.

The structure of the court system in China bears the same vertical hierarchy as that of the Singapore courts, with the Supreme People's Court serving as China's apex court. As outlined by Wu Yue, the Supreme People's Court has three main functions:
adjudication;
a quasi-legislative function in enacting judicial interpretations; and
issuing guidance cases.

Unlike precedents in common law jurisdictions, the guiding cases issued by the Supreme People's Court should only be referred to when the people's courts are adjudicating similar cases. They serve as a aid to judicial reasoning rather than a binding precedent.

In emphasizing the importance of forensic science in China's criminal justice system, Wu Yue cited the Nanjing 1-19 Incident, where Lin, a student was found bludgeoned to death. Twenty-eight years on, DNA evidence was used to confirm a suspect's identity and catch the killer.

Ultimately, the importance of forensic science is not just limited to Singapore; it has a crucial role to play in all jurisdictions, and each country must do its part to facilitate the growth of this crucial field.

Winter Townhall
Having completed the various sharings, members were updated on some of the projects that they can look forward to in the coming semester, including a cyber forensics project, a forensic psychology seminar, and of course, the all-important Forensic Science Conference! (sign up here – http://tinyurl.comCJCFS2021 !).



Members were also given a glimpse of a video done by Lee Jia Ying, Lau Jean Ning and Mohamed Sarhan; the video provides a case study on PP v Teo Heng Chye, where the defence of intoxication was accepted in reducing the conviction from one of murder to culpable homicide not amounting to murder. Keep a look out for the video, which will be released later this week!


Conclusion
After a grueling first semester, the CJC-F Roundtable Discussion provided a much-needed opportunity for members to bond and share the various takeaways from their projects. At the same time, it provided a glimpse of the exciting events and projects we have lined up for the coming semester!


*The views and opinions expressed in this article do not constitute legal advice and solely belong to the author and do not reflect the opinions and beliefs of the NUS Criminal Justice Club or its affiliates.

Author's Biography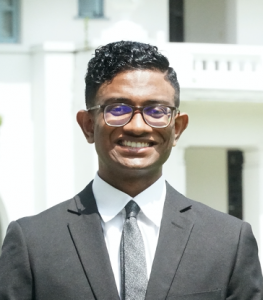 Hariharan Ganesan is a Y2 student at the NUS Faculty of Law. He is currently pursuing his interest in criminal law working as a research assistant for Assistant Professor Cheah Wui Ling. He is currently a Project Manager in CJC Forensics, heading the publication Initiations: A Glimpse into Forensics. Beyond school, Hariharan volunteers as a Silver Generation Ambassador, reaching out to Merdeka Generation seniors on the Merdeka Generation Package. In his free time, Hariharan enjoys playing squash recreationally.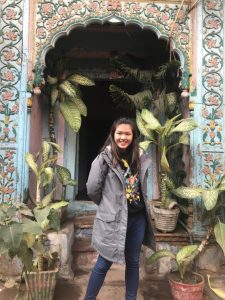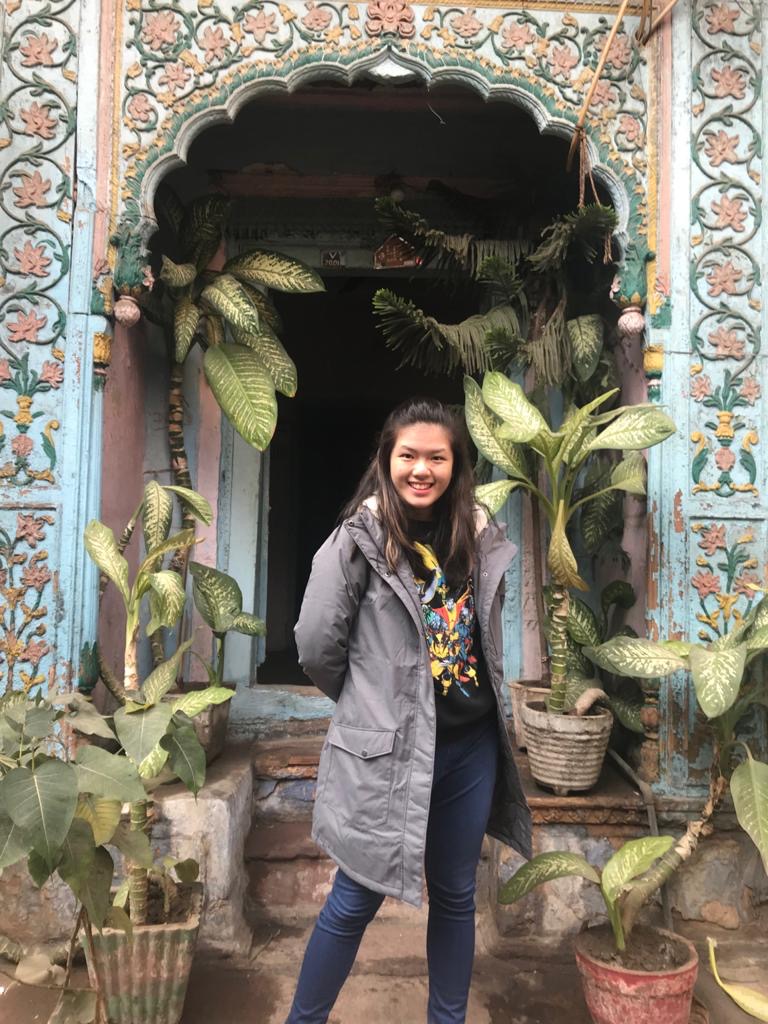 Nicole Teo 
is currently pursuing a degree in Law and in the middle of her second year of the programme. She is aspiring to be a prosecutor one day, which sparked her interest in all things related to criminal law, including forensic science. 
YOU MIGHT ALSO LIKE THESE